Discover 
Relais Gourmet

's Foie Gras appetizers
Our Foies Gras are traditionally made in the south-west of France using 100% natural ingredients, with no preservatives, colourings or additives. Enjoy our classic products or explore the country's widest selection of original Foies Gras online now.
Welcome to our Maison Gastronomique in the Basque Country!
(1 point per euro spent | 5 points for a product review)
In this article, Relais Gourmet invites you to discover why and where we eat foie gras at Christmas?
Read more »

How to compare the composition of Foie Gras preparations?
Read more »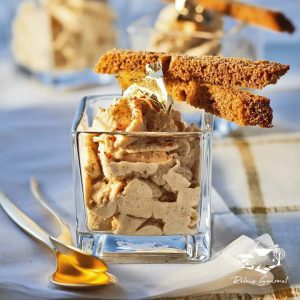 Bring out the big game from the aperitif with a recipe worthy of a great chef, very simple to make! You will not need more than 4 ingredients to make it: liquid cream and foie gras whipped in whipped cream but also gingerbread sticks fried in butter. The ingredients of the recipe Preparing the recipe
Read more »
97% of satisfied customers
Good products Discovered at the Morainvilliers show, I really like the taste of your foie gras. Hope to see you there!
Discover our actualities
Tasting tips, product discoveries, the latest news...
Go to our blog!
Excellent foie gras! And a very friendly welcome during the sale of our CE. Come back soon 🙂